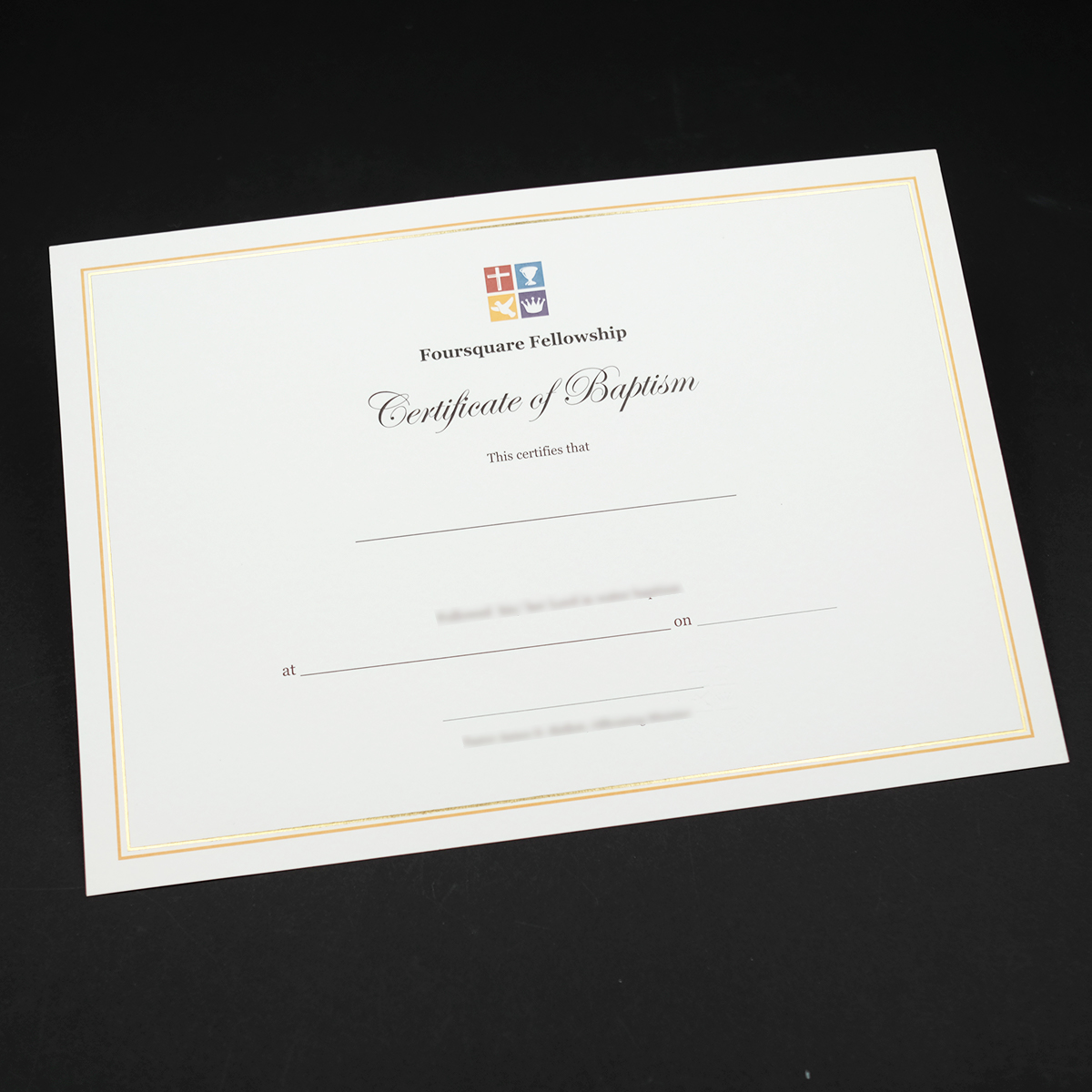 Certificate 証書/獎狀
紙質 Paper material   
>>按此查看紙質樣板  Click here to view Card Paper Sample<<
色墨 Ink
黑白單面 / 黑白雙面 / 彩色單面 / 彩色雙面
B&w Single / B&w Double / Colour Single / Colour Double
時間 Time 
 7-10 個工作天   7-10 working days
加工 Additional
可加其他加工如:過膠 / 燙金 / 擊凸 / 可變數據等,可參照加工服務頁或另外報價
For lamination, foil-stamping, emboss, variable data printing,
please refer to additional services page or contact us for quote and details.
備註 Note
尚有大量紙質可供選擇,歡迎蒞臨選購或查詢報價
We have many types of Paper materials for you to choose,
welcome to our store and pick the one you like and get a quote.
如需報價,請與職員聯絡。
Please feel free to contact our staffs if you need any quotation.